Federal government closes tax loophole used by foreign home buyers, hikes mortgage scrutiny
"Across the country, many middle class families looking to buy their first home see prices climbing, often out of their reach," Finance Minister Bill Morneau told reporters Monday, October 3rd. "Some are taking on high levels of debt in a rush to buy before it's too late."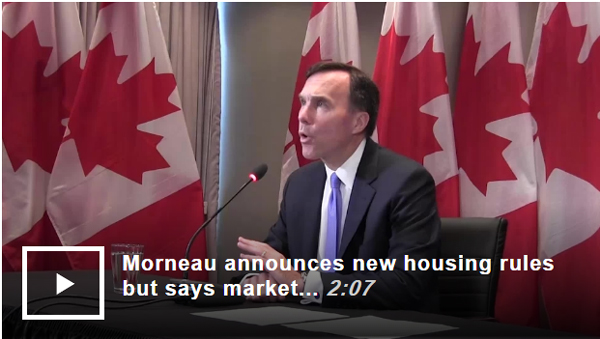 "The federal government will be implementing "mortgage stress tests" for all insured borrowers. The stress tests will include seeing whether homebuyers can afford their mortgage payments if interest rates rise. While many buyers are currently qualifying for five-year mortgages at around two per cent, they will now have to prove that they can make mortgage payments at the Bank of Canada posted rate of 4.64 per cent - which in markets such as Toronto or Vancouver, can add tens of thousands of dollars a year in interest charges.
Morneau said that the new rules will go into effect on Oct. 17, though the changes will not affect Canadians with existing mortgages.