New 15% Tax on Foreign Buyers in Greater Vancouver
On July 25th the Provincial Government announced that all non-Canadian, non-Permanent Residents who buy real estate in Greater Vancouver will pay an extra 15% property transfer tax on top of all other taxes and expenses on any properties that closed after August 1st, 2016. Following the announcement there was a lot of media coverage. Here's a roundup of articles by local experts on the implications of the new tax.
The True Cost Of The New Real Estate Tax by Jonathan Cooper of Macdonald Realty (Vancouver Sun, July 28th)

Sure, deals could collapse, and other explanations of B.C.'s foreign-buyer tax by Stephen Quinn host of On the Coast on CBC Radio (The Globe and Mail, July 29th)

B.C.'s foreign-buyer tax ignores source of unaffordability by Kenneth P. Green of the Fraser Institute's Centre. (The Province, July 26th)

B.C. just violated NAFTA with its foreign property tax - and we could all pay for it by Barry Appleton of Appleton and Associates International Lawyers (Financial Post, July 29th)
July Market Updates

Click below to find the benchmark price for condos, townhomes and houses in your area last month.
White Is the New Black for Luxury Real Estate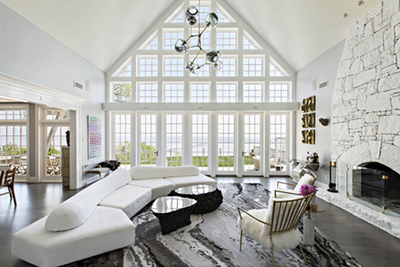 In choosing the color of the year, the team at Benjamin Moore found that Mascarpone was too creamy and Ice Mist too frigid. In the end, Simply White OC-117 was just the right white for 2016.
Never before had the New Jersey-based paint manufacturer chosen white as color of the year. (Last year's winner was Guilford Green.) But in real estate right now, white is hot, with home builders, developers and designers going for a white-on-white look in everything from reclaimed barns to posh penthouses.
Read more... (The Wall Street Journal)
8 Surprisingly Stylish Fans To Help You Beat The Heat
Despite their reputation as a designer no-no, House and Home assistant design editor Jen Masseau embraced the fan to battle the recent heat wave.
Whether you choose a hardwired ceiling fan, or a portable floor or tabletop model, here are 8 picks that prove these practical devices can be beautiful, too.
Read more... (View fan slideshow)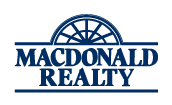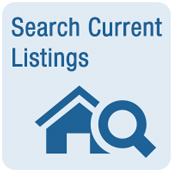 Real Estate News
How other countries have tried to deter foreign real estate investors (The Globe and Mail)
B.C. real estate reform: What you need to know (The Globe and Mail)
Lower Mainland News
High demand, low interest rates push up housing starts (BIV)
Fraser Valley real estate shows signs of cooling (BIV)
One in five Richmond homes sold to foreigners (Richmond News)
'Code Red' for buyers in sizzling market in Maple Ridge and Pitt Meadows (Times)
Whistler & Squamish
Squamish worries about impact of foreign buyers tax (CKNW)
Victoria & Vancouver Island News
July real estate sales brisk but constrained by low inventory (Times Colonist)
Victoria Real Estate Market Continues to Sizzle in Summer Months (VREB)
Cowichan Valley real estate on the rise (Citizen)
Secondary suites popular in new home builds in Nanaimo (News Bulletin)
Comox Valley real estate market hot, hot, hot (Echo)
Okanagan News
More buyers than properties (Castanet)
*This communication is not intended to cause or induce breach of an existing agency agreement.

*Although this information has been received from sources deemed reliable, we assume no responsibility for its accuracy, and without offering advice, make this submission to prior sale or lease, change in price or terms, and withdrawal without notice.

**Should you not wish to receive this communication, please reply to this email with "Please Unsubscribe" in the subject line.

©2016 Macdonald Real Estate Group