Metro Vancouver housing starts roar as sales go quiet
As housing sales dropped to the lowest level in five years, Metro Vancouver new home starts have soared in the first quarter of the year, with starts in Vancouver alone more than twice as high as during the same period in 2017.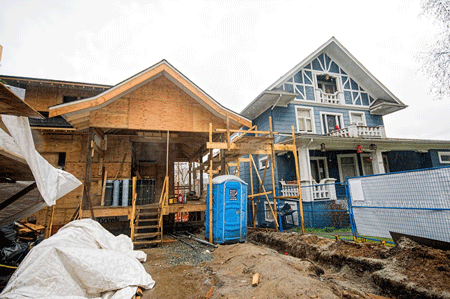 There were 6,542 home sales on the Multiple Listing Service (MLS) in Metro Vancouver during the first quarter of 2018, which is a 13.1 per cent decrease from the same period last year.
But total housing starts across the region increased to 6,864 units in the first three months of 2018, up 30 per cent from a year earlier.